Meridith Feldman - Education Director
Meridith has been working with children since 1999 in various capacities. She began her career as a 4 th grade teacher with the NYC Department of Education. She then started her career in childcare by working at Head Start while also teaching college at night. Meridith gained experience teaching 3 and 4 year olds while working for a childcare company in NYC and in 2013 stepped out of the teacher role and into a Director role. Meridith was a Center Director for Bright Horizons for over 2 years and is excited about her role as Education Director here at Changing Tomorrow Academy. meredith@changingtomorrowacademy.com
Polina Brandis - Center Director
Polina Brandis is a licensed attorney in New York State and has Masters Degree in Early Childhood Education and Special Education. She has a true passion for teaching and children, and has dedicated much of her professional career to child development programs. Polina has experience working with students in the classroom as well as leading academic centers. She enjoys the multifaceted work that being a director entails and has loves having a first hand influence in shaping the academic beginnings of young minds.
Nicole Tabuzo - Teacher
Nicole Tabuzo has a Bachelor's degree in Elementary Education major in special ed. She is a committed, compassionate and competent teacher. She has been working with kids for 7 years. She has experience working with students whose age ranges from 3 to 23 years of age with different abilities. She has taught group classes, remedial classes, 1 on 1 school and home-based therapy and a social skills therapy class. She loves making creative activities that students enjoy and learn at the same time. She does her best with every task that she is assigned with. Working with kids has always been very exciting, fun and most importantly, rewarding for her. She believes that learning goes both ways, teacher to student and student to teacher. She says she loves how children inspire her to become a better teacher.
Nancy Gordillo - Teacher
Nancy Gordillo received her Associates Degree in Early Childhood Education. She is continuing her education attending Brooklyn College where she is working on her Bachelors Degree in Early Childhood Education and Psychology. Nancy has always been passionate about teaching children new things . In the past years Nancy has volunteered in Reading Partners, where she worked one on one tutoring students in order to strengthen their reading skills. Varying from students in kindergarten through 5th grade. She has worked in other Daycare programs as a Substitute Teacher/Assistant Teacher for toddlers. She has been a nanny for over 8 years caring for children from 3 months to 12 years old . Nancy believes all kids deserve to have a safe educational environment to learn and grow in. She is dedicated to the development of each child and makes it a goal to make sure each child receives the best care and love that they all deserve.
Maria Castillo - Teacher
Hello, my name is Maria Castillo. I earned my Asociates's Degree in Childhood Education from LAGCC and my Bachelor's Degree in Philosophy from Queens College. I have been working with children since 2008. I have worked from ages2.5 - 12 years. I believe children are able to learn in an active, hands-on learning environment. I want my students to become explorers and learn their own skills to solve problems. I want to create a positive influence both academically and socially.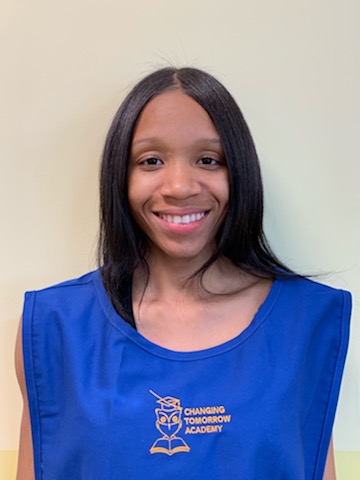 Iman Michell - Teacher
Hi my name is Iman Mitchell and I've been a Lead infant/toddler teacher for 3 years. I graduated in 2016 with an associates degree in child development and I also have my CDA from El Paso Community College . I love teaching because it inspires me when I see you children learn grow and develop. I am very passionate about teaching because I enjoy engaging with the little ones and helping them to learn and socialize, while supervising their play and activities.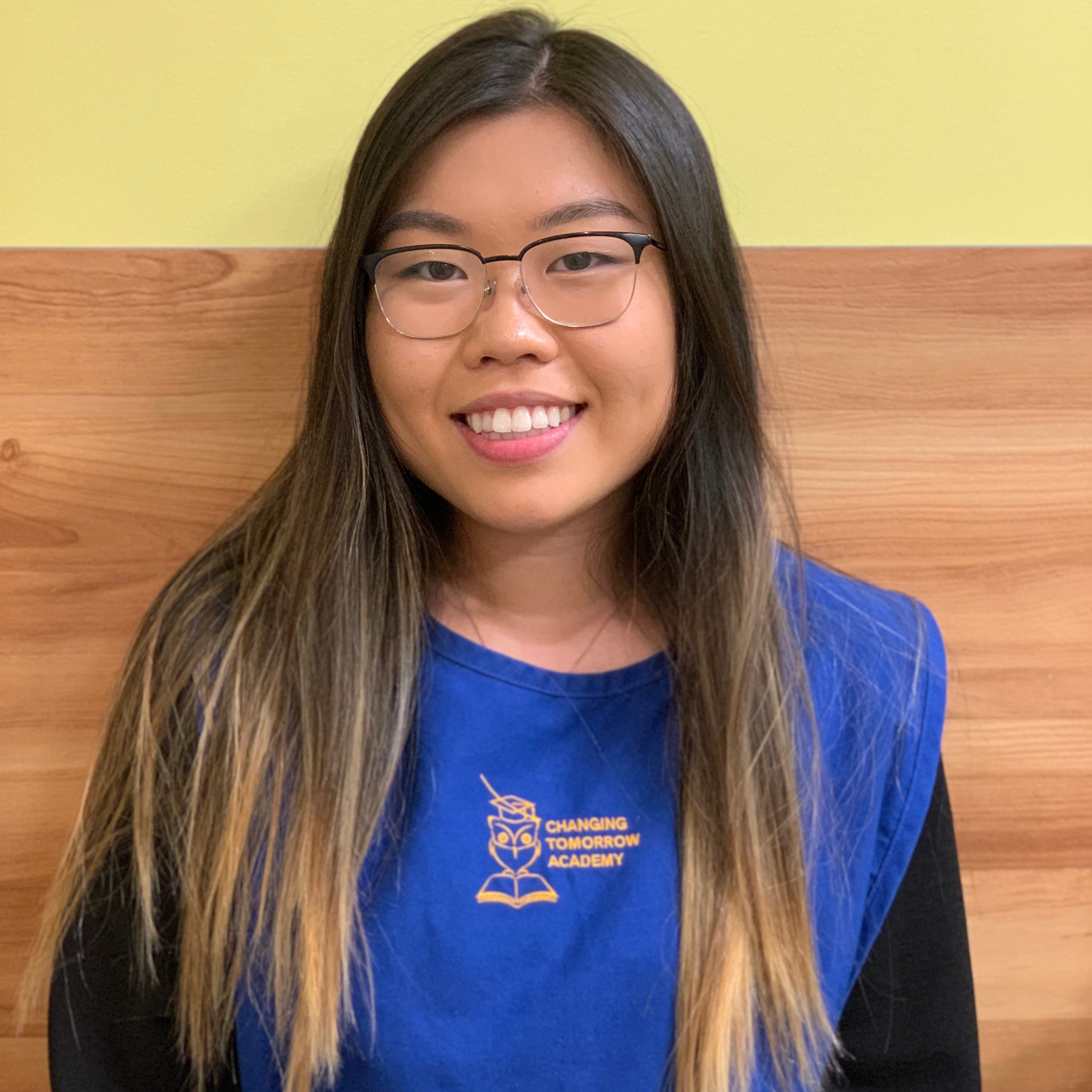 Joanne Cai- Teacher
Joanne Cai received her bachelor's degree in Early Childhood Education and Psychology from Brooklyn College. She is a dedicated and student-focused teacher, who is committed to providing a well-balanced, supportive and engaging learning environment for all children. She has experience working with young children for many years, from toddlers to second graders. Her passion is to work with kids of all ages and help them become the best they can be, not only in a school setting but also as an individual. She believes all children have the potential to be great leaders through their many talents, efforts, and determination. Her goal is to bring that out in each one of them.
Bianca Jean-Louis - Teacher
Bianca Jean-Louis has received her Associates degree in early childhood education from Kingsborough Community College. She is working towards her Bachelors in Psychology. She is interested in a career as an ABA therapist where she can support children of multiple abilities. Bianca is passionate about supporting children in developing independence and embracing their individuality.Education and Environmental Science.
Remi Bailey - Co -Teacher
My name is Remi Bailey, I'm a respectful, compassionate and patient individual with a passion for helping others. My joy comes from watching these littles ones learn and grow, with over 8 years experience working with children of all ages I have come to understand that we can learn as much from them as they can learn from us. We as teachers help lay the foundation for our little ones, we're here to be a guide for them because education is key and it's never to early to start learning. To see or hear one of your students apply any skill that you've taught them is the most amazing thing in the world and getting into childcare has been one of the best decisions of my life.
Shanice Alves- Co -Teacher
My name is Shanice Alves I'm a 22 year old student who absolutely love working with children. They are a joy to work with. I have been working in a daycare center since 2015, but I had experience working with children from a young age. I have also taken college classes for early childhood education. Im glad I have the chance to teach at Changing Tomorrow Academy.
Janiece Brenes - Co -Teacher
Janiece Brenes obtains an Associates degree in Human Services from Alfred State College and is currently looking to pursue a Child Development Associate credential. She has been working with children for 13 years ranging from ages 3 mos-11 years old. She is a compassionate, dedicated, diligent Teacher, that loves forming strong relationships with her students and families. She began her love for children as a child, when her mother opened up an at home daycare center called Buckle My Shoe Daycare in 2003. She loves creating fun creative activities that promote learning and growth. She believes that a good teacher can inspire hope, spark the imagination, and still instill a love of learning in a very fun way; that in which, help promote growth in both physical and mental development, Emotional and Social Development, Language Development and Cognitive skills. She is very excited to be at Changing Tomorrow Academy educating 3-12 month olds. 
Stephy Guo - Co -Teacher
Stephy is a kind, understanding and easygoing person. Stephy can speak fluent English and Mandarin. She obtained an Associates Degree and subsequent licensure in Early Childhood Education with a concentration in infant/toddlers and special needs from Canada. She has been working with children from 1 -5 years old for over 3 years. Stephy believes each child is unique and that it is through play that children learn knowledge and practice many basic skills. Currently, Stephy is enrolled in the infant toddler teacher program at West Side Montessori School.
Dilyara Iafiasova - Registered Nurse
With nearly 6 years of experience in pediatric and adult health population, involving acute care as well as outpatient settings, Dilyara has found particular admiration for the pediatric population. Dilyara is currently obtaining her MSN for Family Nurse Practitioner.
After his first week I can see a change in my kiddo. He knows how to put on his jacket, can say a couple dozen new words, knows two new songs, and always tells me what a fun day he had.
We are very happy at Changing Tomorrow! Great staff and teachers, excellent and brand new facility and lots of fun, educational activities for the little ones. Highly recommend!
I have no words to describe how great this place is. Attentive, kind and friendly staff. They are doing their best. I love this place and very happy with my choice.
I booked a school tour on their website. Meridith was helpful in answering all my questions about the center. The facilities were amazing, has a HUGE space and the classrooms were organized.
This is an amazing day care. Spacious and fun for kids to play and learn. Highly recommended!
This is an amazing day care. Spacious and fun for kids to play and learn. Highly recommended!
If anyone were looking for an amazing school for their kids, I would first tell them to take a tour of Montessori and visit a classroom. To see the Montessori approach in action is what sold us. Second, I would tell them to talk to other parents and teachers to hear about their experiences. I've only heard awesome things from other parents and the kids all really enjoy it.